Today saw some action on HB 1391 which specifies that the unofficial minutes of a Water Resource District (WRD) be published in the official newspaper within 10 days of the meeting. It also says that if the WRD has a website, those same minutes be posted there as well. A Conference Committee will settle it.


SB 2326 was also passed this morning. That bill emphasized that $1 million is the threshold in the Century Code for which a water conveyance or flood control project must conduct an Economic Analysis (EA) study. When it came to the attention of some legislators that EA was being asked for projects well below that threshold, SB 2326 was put in. In committee, it was amended to $500,000. That will go to conference.
---
Related Posts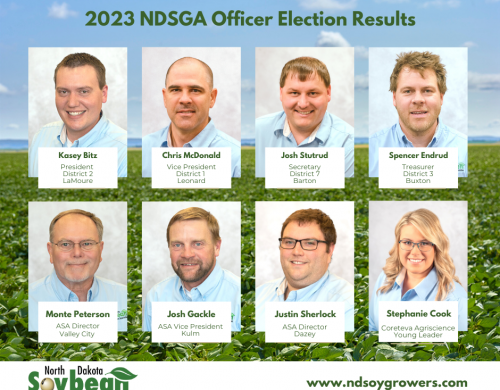 Kasey Bitz of LaMoure re-elected President FARGO, N.D.—The North Dakota Soybean Growers Association (NDSGA) held officer elections...
You may not know about the Upper Great Plains Transportation Institute (UGPTI), an elite transportation research center we have in our state....